Our Miniature and Toy Schnauzer Studs
Daddy Miniature and Toy Schnauzers
Covington Schnauzers
Miniature and Toy Schnauzer Adults 
go to puppies for sale page to see our beautiful
Miniature and Toy Schnauzer puppies..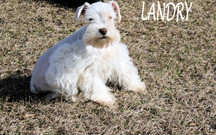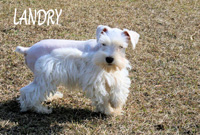 Landry is another of our beautiful white males weighing about 9 pounds.. Landry is very smart he catches on to everything.. He learned how to let himself out of his cage by watching us lol!! Landry also loves kids and is very playful. I'm sure he will have gorgeous pups very soon!!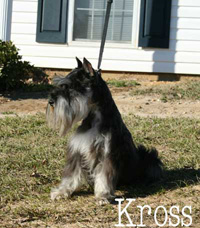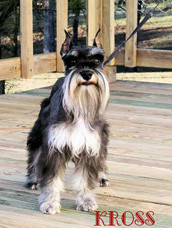 really small square body!!
Kross is a gorgeous black and silver toy male with long beautiful hair. He is truly a stud. Kross tips the scale at 8.5 pounds. He is very independent he doesn't need anyone's attention because his mind is all on the girls. He has champion bloodlines..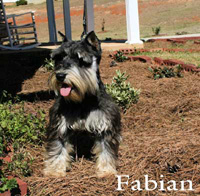 Fabian is a beautiful black and silver male. He weighs about 12 pounds. He is as smart as they come. Fabian has a wonderful temperament; he'll let you do whatever you want to him. He loves his bath and grooming secessions.
Miniature Schnauzer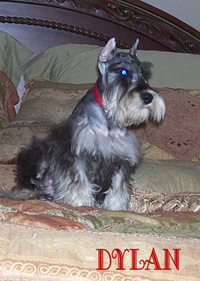 Dylan is a gorgeous salt and pepper male. He weighs about 15 pounds. Dylan has great champion bloodlines. He has a great temperament. He just goes with the flow he is remarkable. I just love this dog. Dylan is everything you could want in a schnauzer. I'm looking forward to passing down his temperament in his offspring.
Miniature Schnauzer