The Mothers of Our Schnauzer Puppy Litters
Mommy Miniature and Toy Schnauzer Adults
Covington Schnauzers
Toy and Miniature Schnauzer adults 
go to puppies for sale page to see our beautiful
Miniature and Toy Schnauzer puppies..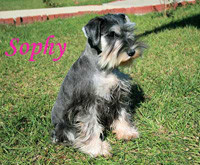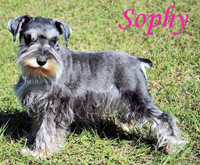 Sophy is a small mini schnauzer and weighs about 12 pounds… Sophy is the sister to Carley. Sophy is a salt and pepper color with a nice stocky square build and short legs. Very nice conformation in a small frame and
she loves playing with the puppies.
Miniature Schnauzer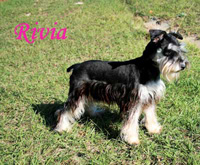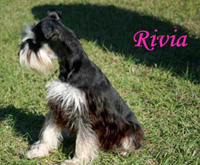 Riviais a beautiful black and silver color toy schnauzer weighing in about 7 pounds she is a joy to be around very loving and sweet Rivia always wants to be involved tooting her little nose around..
She's a little mess…
Rivia will have some beautiful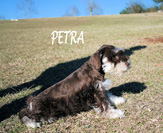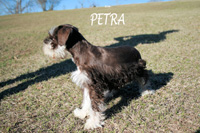 Petra is a beautiful Chocolate female weighing about 9 pounds..Petra loves to be loved and she wants all the attention don't forget the belly rubs.. She is a super awesome mom to her pups they always look like little pigs lol.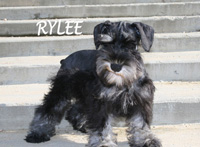 Rylee is a beautiful black and silver female one of our sweetest girls. Rylee weighs about 13 pounds and has great conformation and temperament. She is always full of energy and ready to play. But don't be fooled she's very classy when she needs to be. We love having her she's such a joy. We always look forward to her offspring.
Miniature Schnauzer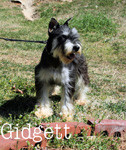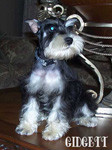 Gidgett is a beautiful flashy phantom female. She weighs around 10 pounds. She is my little mischievous girl she'll get everybody in trouble if I don't watch her. She fines the most stuff to get into. I think she has a
human brain she's very clever. She gets all the laughs around here.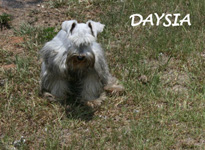 Daysia needs a hair cut but can you see how thick her coat is ??
Daysia our gorgeous silver platinum female weighing about 12 pounds.. She is the sister to Dallas they are awesome Miniature and toy Schnauzers puppies I couldn't ask for anything better.. Daysia has a great temperament, she is a great mother.
Daysia has a beautiful, thick supper coat and square body.
Miniature Schnauzer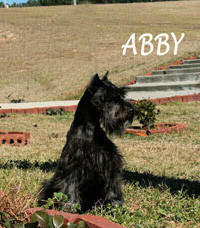 Abby is a gorgeous solid black toy female. She tips the scale at 8 pounds. Abby is quiet and laid back. She has a great personality. She's also very obedient. she looks large in this picture but she is very tiny!!
Toy Schnauzer
Covington Miniature and toy Schnauzer adult Miniature and toy Schnauzers puppies!!